If you are looking for some DIY Mother's Day gift inspiration this collection is for you! Each one of these projects can be personalize to fit the hobbies or interests of your Mother. Once you find the DIY Mother's Day gift you want to make, just click on the tutorial link for that project to find the easy to follow directions. If you are on Pinterest make sure to follow the DIY Mother's Day Gift Pinterest board.
Mother's Day Coupons
This is a great free printable Mother's Day Coupon sheet that you can download. After you download them you can either cut them by hand or upload the file to Cricut Design Space, remove the background and branding information and then the Cricut will cut them for you!
If you want more Print Then Cut tutorials, check out the following articles
Mother's Day Gift Cards
Creating a DIY Mother's Day gift does not need to be hard. You can create a beautiful card in no time that your Mom will love. If you have never made a card with your Cricut before, don't worry. I have a tutorial for you HERE that will take you through the process step by step. The whole card project uses basic shapes that are free in Design Space.
If you want to take your card making to a whole new level, why not try a shaker card!
This card features a beautiful sunflower design with glitter accents in the center of the flower. The best part about this card is that those glitter pieces are trapped inside the shaker card, so you can enjoy the sparkle of them without getting glitter all over your hands.
To see the full tutorial for this card head over to CraftaraDesign by clicking HERE.
You could also make your Mother this Mother's Day card that features dimensional flowers that pop right off the front of the card!

You can purchase the SVG for this Happy Mother's Day card from Crafting Spree by clicking on the link HERE.

If you need a little help understanding how to put this card together, you can follow the Mother's Day card tutorial HERE.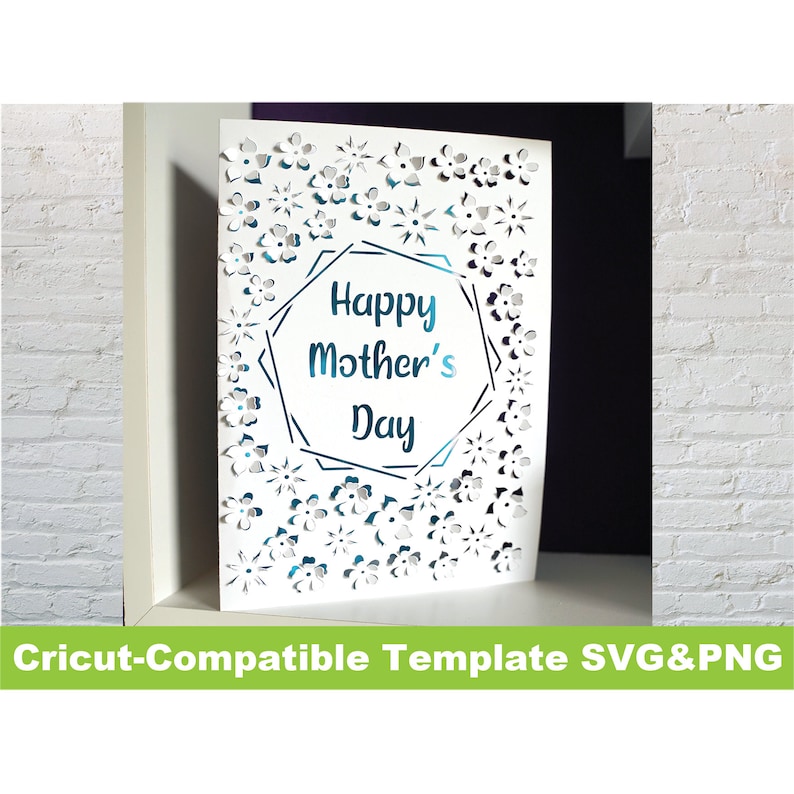 For a list of other styles of cards you can create, and join my card making challenge, check out my Handmade Cards Tutorial HERE.
DIY Mother's Day Gift for the Music Lover
Spotify inspired projects are really popular, and a great way to showcase Mom's favorite song or artist. You could create a Spotify glass art project or a Spotify keychain. Maybe there is a song that your Mother always used to sign to you when you were little, or a concert that you went to together. Turn that memory into a special gift for her.
DIY Mother's Day Gift for the Home or Office
Why not create something for the home or office that your Mother can look at every day. Then when she sees these handmade gifts, you know she will think of you. Create a sign or artwork she can display. Make a paper flower shadow box or decorate some flower pots for her plants, or a custom garden flag for outside the house. You can create a keychain that holds a special photo, or a split letter monogram in a floating frame is another beautiful handmade gift Mom with treasure.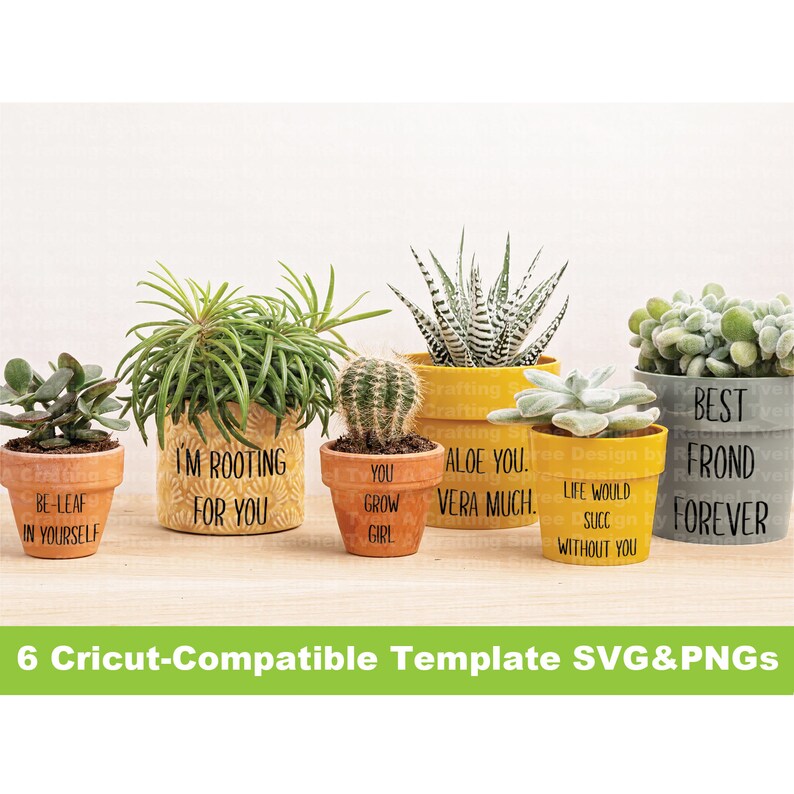 If your Mom is a Disney fan like me, make her a 3D Layered Mickey Mouse Mandala like the one below. I have a full tutorial for this project HERE.
While we are on the topic of shadow boxes you can create for Mom, let's not forget about rolled paper flowers! I have some tips and tricks for making rolled paper flowers HERE.
DIY Mother's Day Gift She Can Wear
You could create a special Mother's Day gift that she can wear, with your Cricut. Create a custom shirt or leather bow necklace with matching keychain.
What about a new shirt or Disney pajama set? You can make the one below by following my tutorial HERE.
Mother's Day Gift for the Crafty Mom
If you are shopping for a crafty Mom who owns a Cricut machine, you might want to consider getting her a copy of my Online Cricut Course! In this course she will have access to over 20 exclusive videos by me. I will walk her through what each and every button in Design Space does and give her examples of when to use each one.
This Online Cricut Course is everything I know about using Cricut Design Space all in one spot. This will save you time, and frustration! Have you noticed that a lot of the videos on YouTube for Cricut Design Space are outdated? That is because Cricut did a big update at the end of 2022, and it changed the way the software looks. But do not worry! My Online Cricut Course has been fully updated!
Spiral Betty Projects
The big craze in 2021 are the Spiral Betty projects. These take a photograph and turn them into a continuous spiral design. To me they look like a old vinyl record with an image imprinted in it. If you click HERE you can see a video on how to make one of these designs.
Mother's Day Cake Topper
Have you tried making cake toppers with your Cricut? This is something on my crafting to do list, but my crafting friend Tara is the Queen of cake toppers. I gave her this title. She has an amazing cake topper tutorial and a free svg file that you can download on her site.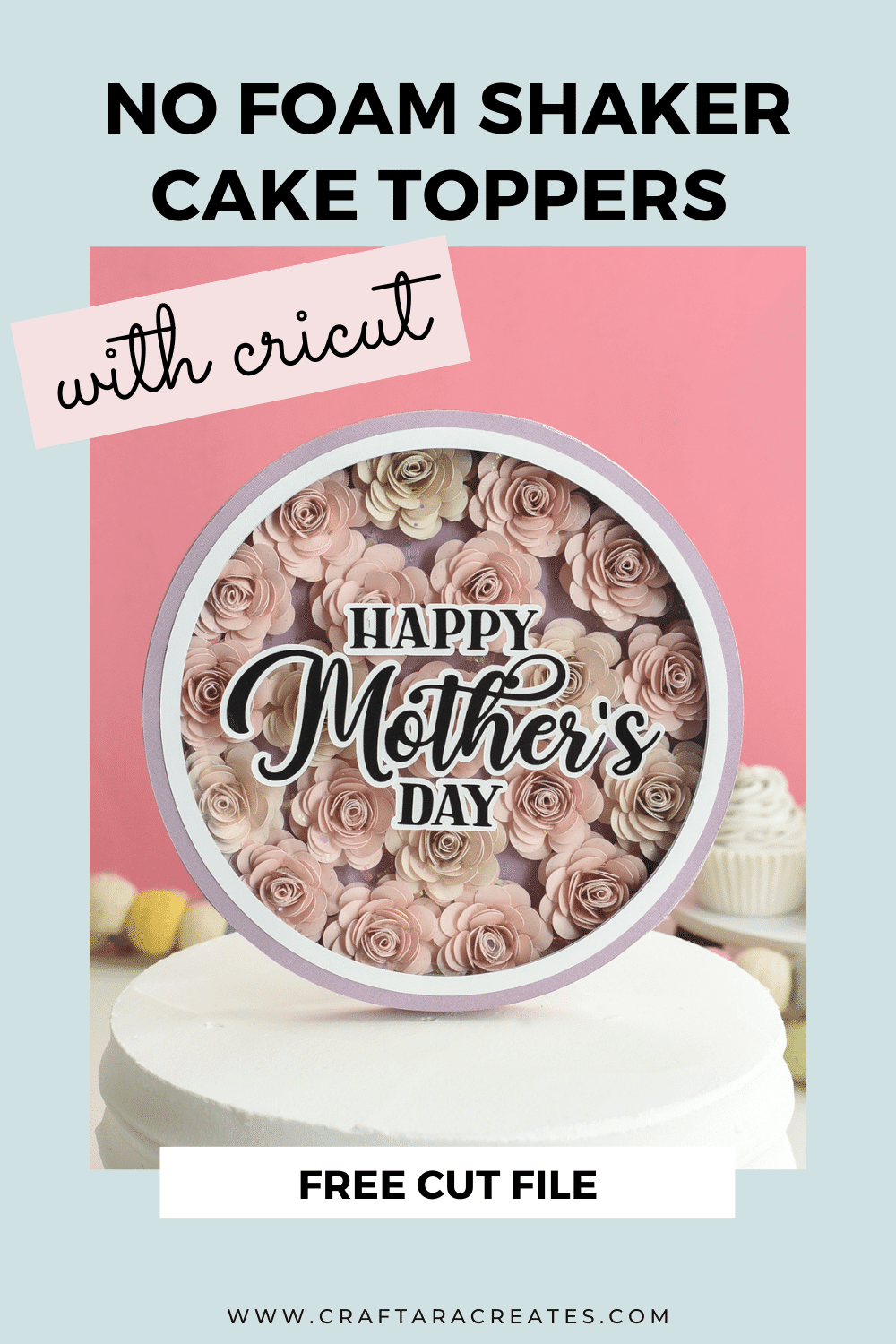 DIY Mother's Day Gift Pinterest Board
As we add more project ideas and inspiration to this page, we will also add them to our Pinterest board HERE.
Even MORE DIY Mother's Day Gift Ideas
If you are looking for even more DIY Mother's Day Gift ideas. head over the Crafting Spree to see the collection of ideas for handmade gifts that she put together for you.