Welcome to the "So Thank-Fall" Getting Cricky Blog Hop!
We're so happy you could join us for this month's Getting Cricky Design Team Blog Hop! Each of us, along with our Special Guest – Letillia from Diva of 5, are so pleased to have you here with us!! Along the way, you'll see NEW ideas for creating cards and projects with Kristal's stamps sets!
If you've hopped along from Deb's site, then you are in the right place! If you are just joining me from your dashboard, or reading this via email, please be sure to CLICK HERE to start at the beginning with Kristal's blog (you'll want to catch up on all the FUN!!)
Each of Kristal's stamp sets benefit charity. At least $1 per stamp set goes to benefit the charity noted on the stamp set package. You can learn even more about Kristal's stamps (and pick some up for yourself) by visiting her online store: K Andrew Designs:
To say "THANK YOU" for hopping along with us today, we have TWO coupon code specials for you to take advantage of for THIS WEEKEND ONLY (thru Sunday, October 23rd):
fallblessings for 25% off the Fall-O-Ween set
shipitfree for FREE SHIPPING!!
Kristal's newest stamps sets are LARGER sets — perfect for cards, layouts, and so much more… For more details or to make one these sets YOURS, please click on the preview:
Crafty Friends (LARGE SHEET)
Owly-Hoo (LARGE SHEET–mix and match shown with combinations)
Pirate Party! LARGE SHEET (Faces included–but separate so you can use other face stamps

)
Pirate Tales & Fish Scales (LARGE SHEET)
For my project, I'm featuring the Fall-O-Ween Stamp Set.
Last year my family went to Walt Disney World just before Halloween, and the decorations around the Magic Kingdom were so beautiful. I created this scrapbook layout to showcase the pictures we took.
I used the Too Cute to Spook stamp on a Mickey Mouse cut in the upper right corner of this layout.
I cut Minnie's dress out of an orange polka dot paper, and her bow and shoes are from an orange glitter paper. Even Minnie likes her bling!
If you liked this project, be sure to come back on November 19th and 20th when I will be hosting, along with my good friend Melissa, another Disney Pixar Blog Hop!
Before you go I would like to offer you a chance to win a prize of a $25 Gift Certificate to Custom Crops!
Those of you that know me know that my family created the website MyCutSearch.com and that I like to have everyone play a game with MyCutSearch.com in order to enter to win prizes. Since my layout had a pumpkin in it, let's go to MyCutSearch and search the word
pumpkin
and then send me an email by clicking here or by using the Contact Us Page at MyCutSearch.com telling me how many Cricut handbook pages came up in the search for the word pumpkin. The number will be in the lower left corner of the first preview page.
Good luck and thanks for playing! The winner will be announced here on Monday, October 24th.
Now you can hop on over to your next stop:
Lisa at
http://indymermaid.blogspot.com/
……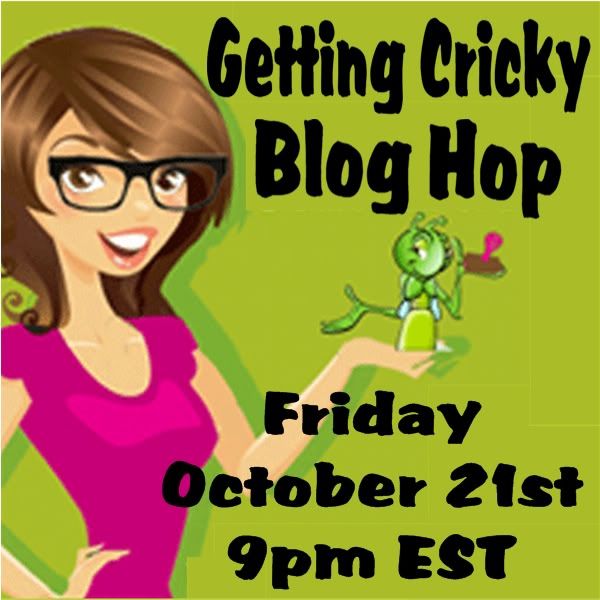 ………………………………….
Here's a list of the entire hop, in case you get lost along the way or want to revisit anyone:
(Submissions close in 2d 1h 56m)
Link tool by inlinkz.com