Maybe it is because it is so cold out, or maybe I am just going through a "creative block", but since I finished the Christmas Tree Skirt project I just have not felt very creative.  (maybe I am just tired from the holidays)
So, today let's look at something from another crafter.  Going along with the "cold" theme, I found a pillow with three snowmen on it here.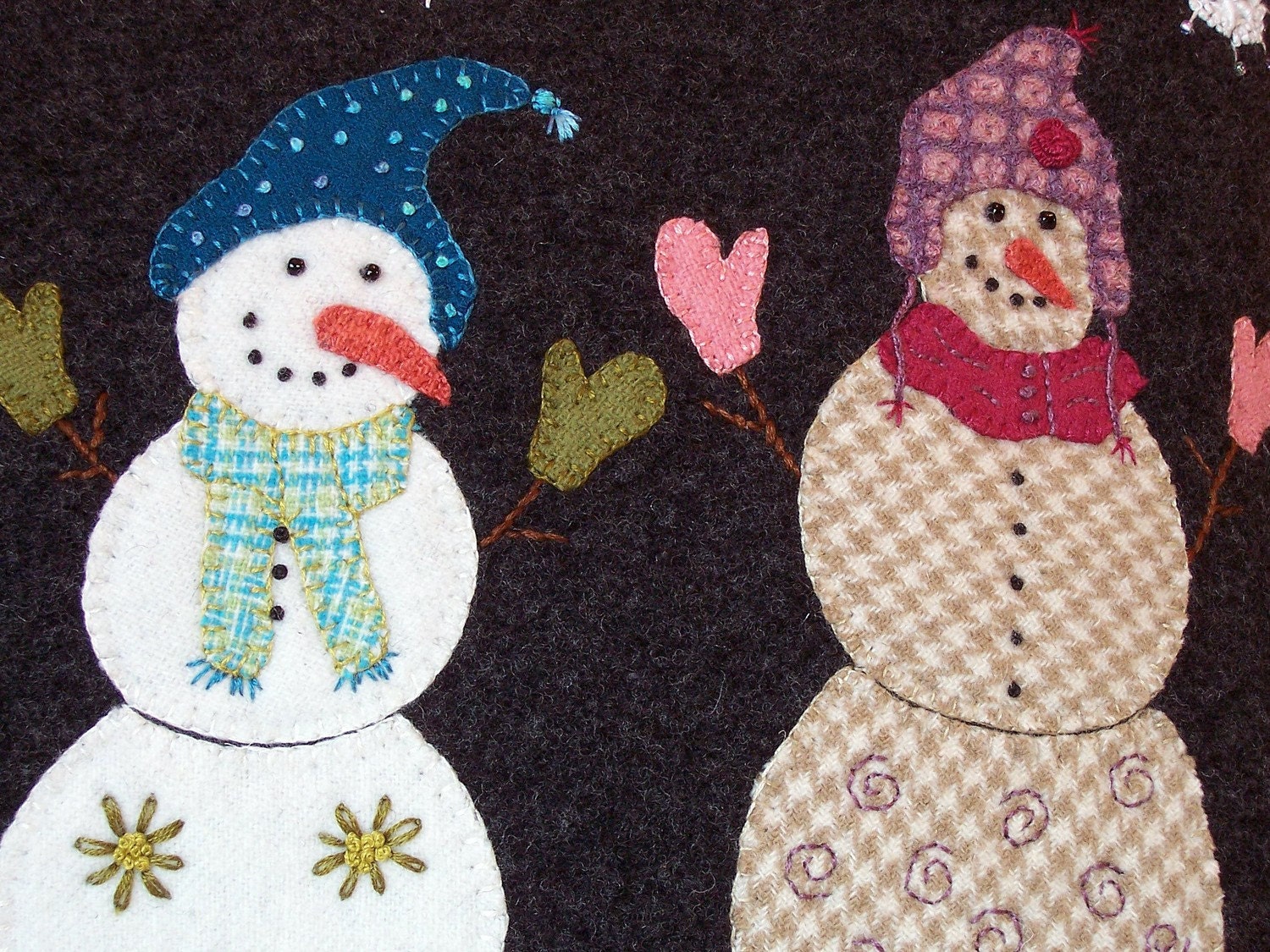 Whimsical and fun snowmen 'out and about' on a snowy night…
This 14in. X 18in. pillow is made from 100% charcoal wool fabric, front and back. Each of the whimsical snowmen have been hand pieced and applied with a blanket stitch.
The snowflakes that fill the night sky have been embellished with glass beads to give a hint of icey sparkle.
"Cold Characters" has been hand embroidered using a variety of stitches that include… Bullion stitch, Stem stitch, Spider web, French knots, Detached chain, Cast on Blossom and Heavy chain stitch.
The pillow edge is trimmed using a glass beaded blanket stitch.