I am so happy so see all of the notes from all of you wishing us a Happy One Year Anniversary with MyCutSearch.com
If you did not stop by in the past few days, you will have to go back and check out some of deals we posted as a way of saying Thank You for using our site. Click HERE and HERE to take you back to the posts.
Let's keep the party going! Today's deal is from Amy Chomas Creations!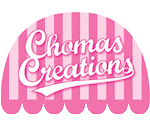 Amy is offering 10% off her products
when you use the discount code
mycutsearch10
Amy has a lot of great products to use with your Cricut, such as pens, embossing tips and engraving tips. Here is an example of what Amy has created with the embossing tip . . . I love how this looks!
So head over to Amy's site, AmyChomas.com
and use the discount code
mycutsearch10
and you can start adding something extra to all of your projects too!
Thank you Amy for offering this to all of the fans of MyCutSearch.com!