I came across a couple of new craft related sites that I wanted to share with you. The first one is called Let's Cricut.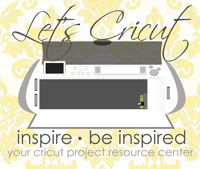 Let's Cricut has a message board where you can talk to others Cricut owners and share your ideas and photos of your work in their gallery. They have a section for posting about Blog Hops that you will be in, or Swarms going on so that you can connect with fellow crafters in many different ways.
The other site is The Craft Hot Spot, and it is a listing of events like Blog Hops, Giveaways, Card Drives, Birthday Celebrations, Challenges, Swaps, Design Team Calls and Product releases for some of your favorite crafting sites.
Both of these sites are new, and their traffic and followers are just starting to grow, but I have a feeling that both of them are going to do VERY well.