Have you heard of Decorate to Celebrate? Until a few days ago, I had not heard of them either so don't worry that you missed out, but do go and check them out!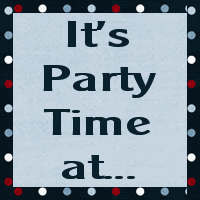 If you are always looking for fresh new ideas for creative ways to celebrate the events in your life . . . birthdays, baby showers, graduations, holidays . . . then Decorate to Celebrate is the site for you! They even have challenges where you can enter the projects that you have created in order to win prizes.
So weather you are going there to get inspiration from others, or to enter your project into their contests, you have to check them out!