I have been having so much fun with the Anniversary Celebration this past week! I hope that you are enjoying it too. Don't forget that the party will keep going this weekend when we celebrate another one of my favorite things . . . DISNEY!!!!! We are having a 2 day Disney Pixar Blog Hop this weekend, and there will be a TON of great prizes to win along the way. Then on Monday all of YOU can share your projects in our Link Up Party! More details on all of that this weekend . . . now let's get back to the Anniversary Celebration!
I wanted to put together a listing of ALL of the great promotions that we have shared with you so far this week, so that if you still wanted to use the promo codes you could find all of the links easily. (Come on, with me being the owner of a site like MyCutSearch.com you HAD to know I would want to make things easy for you to find!)
If you would like a chance to win the Cricut For Beginners DVD please go to this post and you can find out how to enter for a chance to win.
If you are looking for some WONDERFUL stamps to use with your Cricut cuts, K Andrew Designs is offering 20% off your purchase when you use the Promo Code
20shawn
If you would like to see a recent project I created with these stamps, you can go HERE.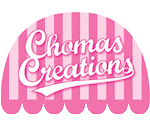 Want to add something extra to your projects with pens, embossing or engraving? Then go to Chomas Creations! Amy Chomas is offiering 10% off your purchase when you use the Promo Code
mycutsearch10
Are you a fan of the videos from Above Rubies Studio, or have you been wanting to try out the new Paper Layerz paper from Megan Elizabeth? Megan is offering 10% off your purchase when you use the Promo Code
MYCUT1YEAR
Also, as of today Above Rubies Studios has an Affiliate Program! That is right . . . YOU can sign up to promote and make a commission from the great products at Above Rubies Studio!
Webmasters Earn Money Here!
I don't know about you, but I LOVE my ScrapN Tote! Marlo is offering 25% off the ScrapN Tote or the ScrapN Easel when you use the Promo Code
MYCUT1
Are you looking for some embellishments and trim to add a vintage feel to your projects? Then you should check out Twin's Moms online store. They are offering 15% off when you use Promo Code
Shawn15
Thank you to all of these companies for offering these Promo Codes to the users of MyCutSearch.com!
But this is not the end of our Anniversary Celebration! We have the Disney Pixar Blog Hop this weekend!
Not only will there be great projects for two days on one of my favorite topics, Disney, but there will also be great prizes that you can win along the way. Oh, and on Monday we will be having a Link Up Party so that all of YOU can share your best Disney Pixar Project!
Hope to see you there!