Today I would like to feature a necklace I saw. It was created by Chipmunk Hollow. You can view thier Etsy site where they sell their items at http://www.etsy.com/shop.php?user_id=5784527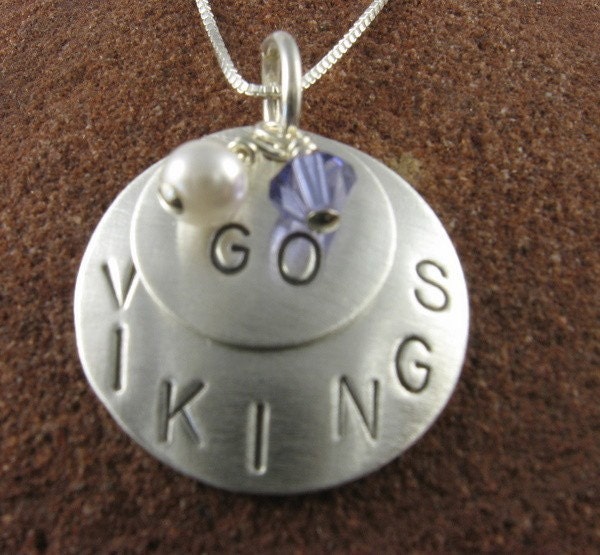 With fall just around the corner, soon many people will be gathered around the television to watch their favorite football team, and I think a necklace like this would be SO CUTE for your favorite football fan. (maybe even for a Christmas gift!)
To purchase this necklace go to http://www.etsy.com/view_listing.php?listing_id=30221557
Here is a little something from the creator . . .
I have been making jewelry for about 9 years. Originally, I did mostly beadwork, but that was before it became so popular and everyone started making jewelry. About 3 years ago I took a metalcrafting class and was hooked right away.
My website offers unique handstamped, handcrafted creations. My current most favorite pieces are a U. of Wisconsin college necklace with the students name that can be done for any school. My other favorite is in my Sports Necklace section. It is a Minnesota Viking Necklace!
Please check out the rest of her items at http://www.etsy.com/shop.php?user_id=5784527 and her blogs at
http://jan-chipmunkhollow.blogspot.com